I am a huge fan of the television show, Schitt's Creek. Despite my niece encouraging me to check it out for a long time, I was a late adopter. It worked out in my favor as I got to binge-watch the first five seasons. Much to my dismay, it wrapped after season six.
Starting out as a small show in 2015, it received critical acclaim in 2017 and subsequently exploded in popularity. And this past weekend, it won nine awards, breaking the Emmy's record for the most wins in a season for a comedy.
It took six seasons for Schitt's Creek to gain the professional recognition it deserves. Six. Seasons. And I'm over here boo-hooing that one of my BHAGs isn't coming true two months after identifying it.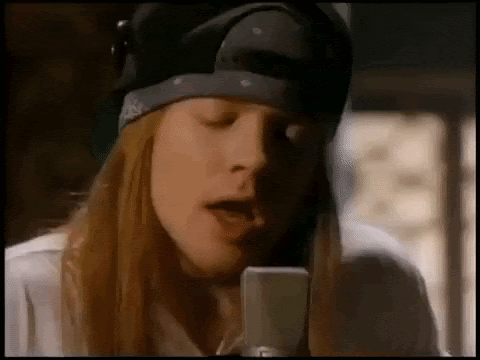 Last week I wrote to you about the importance of getting started and being consistent through the ups and downs when going after your dreams. Another important piece of the puzzle, which Axl Rose reminded us all about in 1987, is patience. Yes, I know that is in short supply these days.
When I started my business more than 15 years ago, I was pretty confident in the value I could provide to help people live in a deeper, more meaningful way. However, I didn't give much thought to how I would communicate that to them.
For a long time, I subscribed to the "Build it and they will come," mentality. I'd work hard to create a service or program and then be disappointed when droves of clients or students didn't magically pour in. Don't they know how helpful this will be?!
The problem? There was no "they." I was tossing offers into the wind. I was asking strangers to invest in themselves with me as their guide without them knowing anything about me.
I needed to build relationships; to be of service in a way that they could get to know and trust me. Although I had the best intentions and a true desire to serve, nobody knew that.
To create a connection, I invited people to join my email family and began writing these weekly letters more than 12 years ago. My mission has always been to provide encouragement, inspiration, and guidance, and to share the learning I have invested in my whole life. I've chosen to offer words, worksheets, and webinars to help you remember your dreams are possible and doable.
I started with a small number of subscribers who were mostly friends and family. Anytime I spoke for a company or organization, I'd bring an email signup sheet and invite attendees to add their name. I encouraged current subscribers to forward and share my notes. Over time, my email family grew and continues to. Each time I get a notification that a new member has joined me, I get butterflies in my stomach and a big smile  across my face.
I've made great progress in reaching more and more people, but it sure didn't happen overnight. I had to be patient and stay committed to my purpose.
Things that matter take time, consistency, and desire. That's easy to lose sight of when you're eager to cross some self-created finish line. BHAGs, whether personal or professional, are ongoing.
While you'll hit benchmarks along the way, you'll then likely be ready to kick things up a notch. So instead of focusing on being done, we need to focus on the doing.
To help me stay the course when I get impatient, I remind myself that what is in store for me down the road is likely much more exciting and awesome than what I have planned. By staying as present as possible in the process, I'm able to see the cool opportunities to change things up or pivot as the universe surprises me with more than I could have dreamed possible.
But those surprises don't come to those who simply sit and wish and don't act. To show the universe you mean business, you must show up to the game. Take a step, then surrender. Then take another, and surrender.
Patience, action, and faith are a winning combination.
Keep forging ahead and trust in that which you can't yet see.
After all, sometimes you need to believe it to see it.
https://kerririchardson.com/wp-content/uploads/2020/09/Patience-1.jpg
426
640
Kerri
https://kerririchardson.com/wp-content/uploads/2022/08/KR-logo-blue.jpg
Kerri
2020-09-24 15:38:44
2020-09-25 22:44:14
You Need a Little Patience